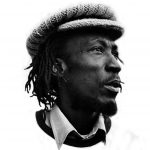 Alton Ellis (1938-2008)
Nasul genului Rocksteady (1938 – 2008)
Echilibratul si rafinatul Alton Ellis a fost un deschizator de drumuri pe scena muzicii jamaicane, vocea sa emotionanta incantand urechile multor ascultatori cu incursiunile sale de pionierat in rocksteady si cover-urile sale unice dupa clasici R&B. Alton Nehemiah Ellis s-a nascut in 1938 in Trenchtown din Kingston, intr-o familie care incuraja catre o cale artistica. Alton Ellis a luat lectii de pian de la o varsta frageda si a castigat multe competitii de dans inainte de a se concentra pe o cariera vocala. In acest sens, tanarul Alton face echipa cu Eddy Perkins si incepe sa inregistreze piese R&B pentru Coxsone Dodd. Avand sase hit-uri in palmares, acest duo parea destinat succesului. Cu toate acestea, Perkins se muta in Statele Unite ca urmare a castigarii unui concurs de talente. Alton lucreaza pentru scurt timp cu John Holt, ulterior formandu-si propria trupa "Flames". Ska-ul incepuse sa slaveasca subcultura rude boy, care de cele mai multe ori era violenta, lucru care il frustreaza pe Alton Ellis – astfel, acesta inregistreaza o serie de piese acuzatoare pentru rude boy si care contravin artistilor ce ii glorifica pe acestia. Doua exemple de astfel de piese devenite hit ar fi "Cry Tough" si "Dance Crasher".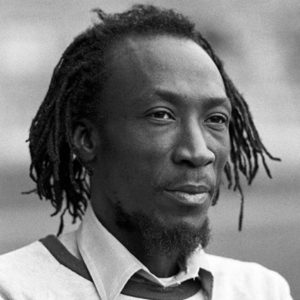 Alte mari hit-uri ale lui Alton Ellis au fost "Girl I've Got a Date" si "Get Ready, Rock Steady", cea din urma fiind prima piesa dintr-un nou gen de rocksteady (fiind provenita dintr-o sesiune de inregistrari cu marele clapar Jackie Mittoo). Alton Ellis si-a continuat dominatia pentru aceasta noua forma de muzica. La inceputul anilor 1970, cover-urile lui Alton Ellis pentru "Willow Tree", "Sitting in the Park" si "I'm Just a Guy" au devenit mari hit-uri in Jamaica.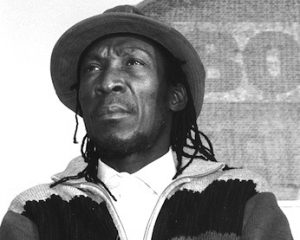 Doua din piesele sale originale mai aproape de genul roots, "Back to Africa" si "Lord Deliver Us" au fost de asemenea mult iubite. Din nefericire, insa, succesul lui Alton nu s-a materializat din punct de vedere financiar pentru artist. S-a mutat pentru scurte perioade de timp in Statele Unite si Canada, inainte de a se stabili in Marea Britanie, unde si-a infiintat propria marca, Alltone. A avut succes mediu, fiind unul dintre multi cantareti de reggae ramasi in umbra lui Bob Marley. In 2004, Alton Ellis a primit din partea guvernului jamaican o distinctie pentru realizarile in muzica. Patru ani mai tarziu, Alton Ellis moare de cancer, lasand in urma multi copii si o minunata colectie de clasice ska, rocksteady si reggae.